ACT and
PSAT Prep
Courses
Set yourself up for a bright future
with our Online and In-Person
Classes
Recordings of Google Meet that you can use if you miss a day!
Why Choose Our ACT/PSAT Prep Courses?
We offer a variety of class options to suit your needs, including virtual classes via Zoom, in-person classes, and a home study option.

If you miss a live session or two, we have a convenient option to watch a video to learn what you missed, with no added cost!

Our courses are taught by excellent instructors experienced with both teaching classes and private tutoring

We have a proven track record of success, helping Minnetonka High School to set a record of 31 National Merit finalists

Our courses offer choices of 8 or 16 hours of live classes, including both strategy and a 5 hour full proctored practice test.

Unlike most courses we will work on math and English skills that will help them in college, not just test taking strategy.

Students will receive essential prep materials, including the best PSAT Prep Book or ACT prep book with over 1,000 pages of tips and 6 full practice tests
Testimonials
Our ACT and PSAT classes are loved by students and parents alike. Read some of their comments here.
Comments from Class Participants
Dear Mr. Surver and Ms. Hitchcock,
Since ACT scores came out last week, I wanted to thank you for helping me improve my score from a 25 to a 32! I ended up even getting a 36 in English. I appreciate all the time you spent helping to prepare us.
Thank you! LS
Comments from Class Participants
The ACT prep was incredibly useful, and many if not all of the tricks we learned appeared on the actual test. The most helpful part is that I came into the exam more confident in my abilities and didn't fear taking it. The lessons definitely impacted my score and allowed me to get a 33.
Thanks for the help,
HC
Comments from Class Participants
Hi,
Thank you so much for the constant support in my quest to better my ACT score through you after school class. Because of your class my standing score was a 22 and it jumped to a 27 after taking your class. I always knew I could come in early to ask for support, email you about any question and you would have the answer or find it for me.
Sincerly, ML
Comments from Class Participants
Hi Mr. Surver,
I took your ACT class over the summer, and I just wanted to thank the whole Two Minute Teacher team for how helpful it was. My score improved four points from a 28 to a 32!
Thanks,
I.O.
Comments from Class Participants
After our daughter took Pre-Calculus with Mr. Surver at MHS, we jumped at a chance for her to take a PSAT preparation class through the high school with Mr. Surver teaching the math portion. That preparation helped boost our daughter's PSAT score into the National Merit Commended range! When it was time to take the ACT, we booked a few one-on-one tutoring sessions with Mr. Surver - she scored a 36 on the ACT! We can't thank Mr. Surver enough for the way his coaching, support, and instruction gave our daughter the tools to show her strengths on the PSAT and ACT tests.
Thanks, Parent of MHS Student, Class of 2020
Comments from Class Participants
Iowa State University (ISU) offers three levels of automatic merit scholarships to incoming freshmen from Minnesota. To qualify for the max $32,000 award, my son needed a 28 on his ACT. Over the course of 18 months, he took in-person and online ACT-prep courses, read ACT-prep books and did numerous practice tests, but kept getting 26s on his ACT exams. After attempting to get a score of 28 four times, my son was just about ready to give up. Then, he watched David Surver's Two Minute Teacher ACT Course before taking his fifth ACT exam. To our delight, he finally got a 28 on his ACT and the max award from ISU! We highly recommend David Surver's course for anyone preparing to take the ACT exam for the first — or fifth — time!
~ Proud Minnetonka High School Parent
Comments from Class Participants
Going in, I was getting 28-30 composite score and 27 on science. Afterwards, I got a 35 composite and 35 on science and math! Overall, after working with Mr. Surver I felt more comfortable and confident in my test-taking abilities.
-Ryan
Comments from Class Participants
"I wanted to give a shout out for my son Andrew who took your class in June… Just got the results back, he went from a 24 last September to a 32 this September...He did work really hard studying…
Thanks, Sandy."
Comments from Class Participants
Mr Surver-
"I took the ACT prep class that you taught in June (2018) and I just got my scores back from the July ACT. I wanted to thank you and Mrs. Hitchcock for helping me improve my score drastically.
My composite score increased from 27 to 33."
-MV
Comments from Class Participants
"Mr. Surver's PSAT prep class both motivated me to put in the work to improve my score and placed me in a positive environment with other serious, driven students. The teachers' experience and test strategies combined with these other factors helped me become a projected national merit scholar semifinalist, and I can't even put a price on that. I would recommend the class to any student who's serious about improving their score and looking for help."
-Will
Comments from Participants
I am thrilled to write a recommendation for Two Minute Teacher based on our son's experience. The initial draw to Two Minute Teacher for us was practical - they offered a great value for what they provide. We liked the idea that much of the strategy, logistics, and practice test part of preparing for the ACT could be done in a more pocket book friendly group class. The benefit of having a class taught by beloved and experienced high school teachers can not be overstated. The ability to complement the group course with individual tutoring specific to our son's needs was an excellent option. Dave and Krista were incredibly knowledgeable and the sessions were completely personalized to our son. We were impressed that there was zero wasted time or effort and every minute of interaction was specific to helping our son (not just "any generic student") prepare. The ability to complement the group course with individual tutoring specific to our son's needs was an excellent option. Dave and Krista were incredibly knowledgeable and the sessions were completely personalized to our son. He went into the ACT ready, excited, and absolutely believing that he was capable of reaching his goal. It was obvious they believed in him, so he believed in himself as well! Not only did he reach the goal he'd set for himself, he exceeded it by going from a 31 on the Pre-ACT to getting a 35 on the ACT! He is now in a position where he has taken a lot of stress off his plate heading in to junior year. We can not thank Dave and Krista enough for their efforts on our son's behalf. It's obvious not only are they excellent at what they do, but they love it and they love the students they work with, too.
In Deepest Gratitude, Stephanie Haaland
Our teachers are both experienced classroom instructors and private ACT tutors that have the experience needed to keep students engaged during lessons. We'll help them practice the content they'll need to know for the test by offering sets of real ACT questions used in the past. By choosing us, students will receive excellent instruction and detailed plans on next steps in studying more for the ACT.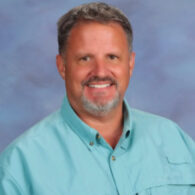 David Surver has gained valuable experience in instructing students through his time as a teacher in the Minnetonka School District. In the past, he has won the Minnetonka Teacher of the Year Award and been a competitor for Minnesota Teacher of the Year. He has a Master's degree from St. Thomas and is Nationally Board Certified.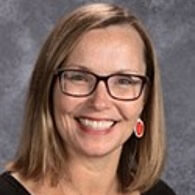 Krista Hitchcock is a veteran of both the Edina and Minnetonka School District and is a current Minnetonka High School teacher. She runs the writing center, a model program found mostly at the college level. She has a Master's degree from St. Thomas. Students say she is engaging and really challenges them to grow.
Click on images below for more class information - Free Shipping in Continental US
| Course Options | In-Person | Live Zoom Style | Home Study | Competitors |
| --- | --- | --- | --- | --- |
| Live Class Time | Yes | Yes | No | Depends |
| Recordings of Class Available | Yes | Yes | Yes | No |
| 1000+ Page Book | Yes | Yes | Yes | Depends |
| Free Shipping in Continental US | No | No | Yes | No |
| Diagnostic Tests, Skill Building Worksheets, Laminated Math Formula Sheet | Yes | Yes | Yes | No |
| Full Proctored Practice Test | Yes | Yes | Yes | Depends |
| Self-Paced | No | No | Yes | Depends |
| ACT Class Prices | $399.00 | $399.00 | $299.00 | Up to $1,000 |
| PSAT/ACT Combo Class Prices | $429.00 | $429.00 | $299.00 | Unheard Of! |
| PSAT Class Prices | $269.00 | $269.00 | $199.00 | Up to $800 |